20/01/12 07:08
just a few things that caught our eye at
namm 2012…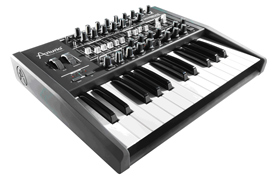 arturia MINIBRUTE:
Its 100% analog audio signal path features a VCO wave mixer..
Boasting a complete MIDI, CV and USB connectivity..
more..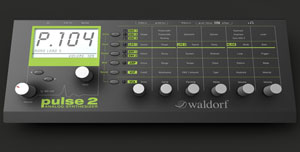 waldorf PULSE2:
Three analog oscillators in combination with a true analog cascading filter
The filter circuits now also offer Highpass and Bandpass modes + analog
Filter FM and Ring Modulation along with paraphonic modes that allow up to eight voice chords.
more..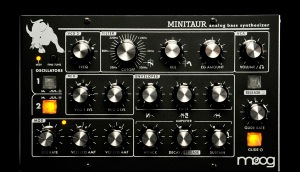 moog MINITAUR:
Two ultra stable oscillators with Sawtooth and Square waveshapes
Classic Taurus Style Moog ladder filter
Two Minimoog-style Envelope generators for modulating VCF and VCA
Midi-syncable LFO with Controls for Rate, VCO LFO Amount, and VCF LFO Amount
DIN MIDI and MIDI over USB
Analog Control inputs for pitch, filter, volume and gate
more..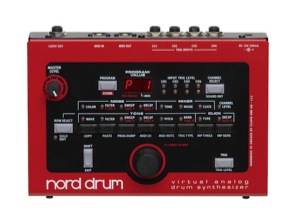 nord DRUM:
retro-futuristic percussion with analog waveforms or use the harmonically complex waveforms
together with different colours of noise for results that both sound and respond stunningly organic.
4 high-sensitivity inputs and MIDI lets you play the Nord Drum with a wide range of Electronic Drum Pads,
Acoustic Drum Triggers and MIDI-pads/Sequencers
more..
Tags: arturia, MINIBRUTE, waldorf, pulse2, moog, minitaur, nord, norddrum, namm, 2012